Events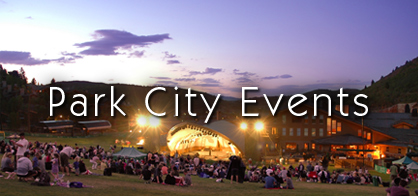 It's a little known fact, but years before Park City became a world class ski resort it was silver mining town founded by prospectors in the late 1860s. Today, it has quickly become the home of three well-known resorts, including Deer Valley, Park City Mountain Resort, and Canyons Resort. It is also well-known for it's wide variety of incredible Park City Events! If you talk to anyone who lives in or around the area, they'll tell you that Park City still has the appeal of a smaller town, but also offers the night-life, variety, and intrigue of a large, cosmopolitan city. Truly, Park City is a vibrant city, full of winter and summer activities, great restaurants, art galleries, special events, and plenty of things to do night and day. From sporting to cultural events, and snow skiing to ice skating, Park City and the surrounding area that offers something for everyone.
A Variety of Amazing Park City Events
Whether you're a snowboarder, skier, hiker, mountain biker, movie star, or movie-goer, Park City is definitely the place to be. If you're an out-of-towner and want to travel to Park City, you won't be disappointed. Park City is located about 20 minutes from downtown Salt Lake, and you can travel from just to about anywhere in the country, jump on a lift, and enjoy a full day of skiing in the world's greatest snow—all in the same day. The U.S. Olympic Training site also serves as a year-round training ground for seasoned Olympic athletes and hopefuls. Admission to the park is free, and if you time it right, you might even be able to get a glimpse of the Korean bobsled team in training. And YouInParkCity.com has all you need to know to find the best events in Park City! Trust us; you're in the right place.
Read on for our calendar of events here in Park City, Utah!