Bars in Park City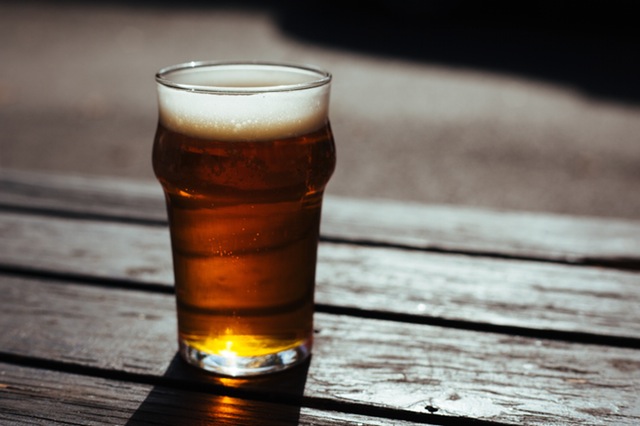 There's been a lot of discussion so far about all the things you can do when in Park City; but, if you truly are considering the big move here, there are other, more important questions to be answered. For example, what if you just want a drink? Skiing, hiking, biking – all these athletic endeavors can make a person very thirsty! Sometimes all a person needs is a place to sit back, grab a beer (wine, martini, Cosmo, choose your poison – Park City bars have every adult beverage imaginable!) listen to music…or just catch the game on the big screen!
Local Favorites
Who better to know some of the best bars in Park City than the locals? They live there, they eat there and most likely they drink there! (As long as they are over the age of 21, that is!) YouInParkCity.com has the inside track to the local inhabitants (and the top bars!) Savor a glass of wine on their rooftop bar while enjoying fabulous views of Main Street, and if you're hungry, you must sample their famous Buffalo Burgers! If you're looking for cheap drinks and a rowdy good time, O'Shucks is the bar for you! Drink a cold beer (served in huge schooners), snack on the free peanuts and listen to the music, courtesy of the bartender's iPod, as you mingle with a crowd of regulars, partying the night away! Another Park City bar the local residents appreciate is Sky Blue at the Sky Lodge – a bar like no other. Enjoy the view of the surrounding mountains from their rooftop lounge – the deck is heated, and there are multiple fire pits and a jumbo hot tub to boot! The natives pick this spot as their favorite après ski joint in all of Park City!
For the Music Lovers
Nothing finishes off a long day on the slopes (Or the trails, or the ice…you get the idea!) better, than an icy brew accompanied by the excellent music of a live band. Put on your dancing shoes and boogie the night away, or just sit at a table with your drink in hand singing along with the band. No one can hear you; the music is loud and rocking at these Park City bars! For the Irish lover in you, Flanagans on Main is a traditional Irish Pub with the best selection of Irish whiskeys you can find on this side of the pond. They feature live entertainment, both local and touring bands on a regular basis and specialize in pouring the "perfect pint"...what more can you ask for from an Irish Pub? Oh yeah…the food! Fish N Chips, Bangers & Mash…an-bhlasta! (delicious in Irish) in the alternative, If you prefer pool tables, foosball and darts with your live music and beer, Cisero's Nightclub, also on Main St, features all the former, as well as kickin' Dj's, live music, and karaoke, so get out your play list and start practicing! With an extensive wine list and nightly specials on drinks, you can't go wrong with Cisero's!
YouInParkCity.com Wants you to Feel at Home…
…In your new hometown! Park City Utah is a small town with a big city feel and we can help you find the bar that fits you best! Think of us when you are considering the big move. We won't disappoint you!