About Old Town Park City
The Old Town area of Park City is the historic part of the city has been always enjoyed a high level of real estate development. In fact, vacant land is rare, and opportunities to purchase are also rare. This historic town has a storied past – one embedded in mining and wealth. During the silver boom era, Park City had 23 of the nation's millionaires. Old Town is also registered in the National Register of Historic Places. This area is also a great place to live or visit, all year round. During the winter, the mountains become a ski or snowboarder's
dream, with the slopes being just minutes away. Summer brings the trails alive for hiking and biking.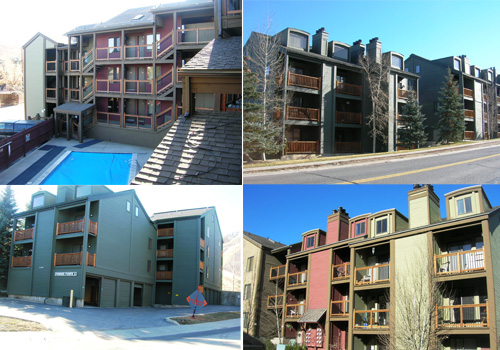 Types of Old Town Park City Real Estate
The area's real estate comprises everything from historic miners' cabins to upscale homes and condominiums. Old Town Park City actually comprises much more than the well-known Main Street area. The Prospector neighborhood, along with Park Meadows is also considered part of the Old Town area.
Old Town real estate is a mixture of rustic charm and new luxury. Most homes are either primary or secondary homes, some representing income potential during tourist season. You can find several types of properties including condos, single-family homes, and hotel-like properties that can be marketed as vacation homes. Even better, the recent developments in Old Town liven up the Main Street portion of Old Town, which is a pedestrian friendly area of bars, shops, restaurants, and lively entertainment. There's even a free bus system that can take you throughout the entire town. Historic Main Street is in the heart and center of Old Town, providing quick access to the Town Lift up to The Park City Mountain Resort. Go from thrilling ski day adventures to a slower pace at the Park City Municipal Golf Course. In terms of family living, Old Town Park City offers much to be excited about. In fact, families living in the area enjoy one of the best school districts in the state, with schools like Park City High School, Treasure Mountain Middle School, and McPolin Elementary rounding out the roster. Add in great family restaurants, and parks all within minutes, and it's easy to see why Old Town real estate is a hit amongst those looking for a new nest.
Overall, Old Town is rich in history and it is reflected by the real estate opportunities. Living in this part of the City, brings a sense of living like a local! If you're interested in Old Town Park City Real Estate, YouInParkCity.com can help. Contact us today for more information.
Let us put You in Park City today!