Buying Park City Real Estate
Buying a home in Park City or any other area can be an overwhelming prospect. For many of us, buying a home is one of the largest investments we ever make, and with such a large purchase comes a little anxiety. Many questions arise when someone considers buying a home. Should I continue renting, or is it time to buy a home? How much of a down payment will I be able to make? What kind of a mortgage would be best? How many bedrooms and bathrooms will I need? Where do I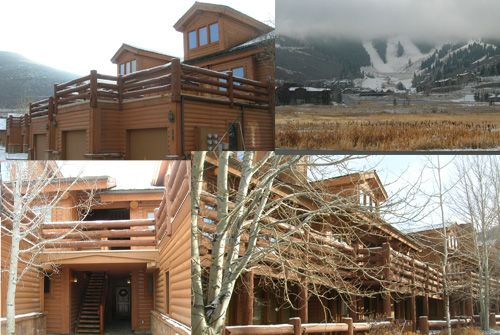 look for available homes? How will I know if I'm getting a fair price?
For many prospective Park City real estate buyers, it is much less a question of the home you will live in, but the home you will vacation in and create lasting family memories. For you the questions are more likely to be about where the home lies in realtion to the local ski resorts, golf courses and other recreational opportunities. Park City real estate becomes very localized when these parameters are applied and our expertise will truly become apparent.
A YouInParkCity.com real estate agent can answer all of these questions and take you through the Park City home-buying process step by step. It's comforting to know that you have someone you trust who is dedicated to making your experience a positive one.
How a YouInParkCity.com Real Estate Agent Can Help you Learn about Buying a Home in Park City
Some people decide to go it alone in the Park City real estate market. They don't want to pay an agent for services that they don't think they need. While some people buy homes without the help of an agent, those that do find suitable homes faster and can get these homes for a lower price.
Resources of a YouInParkCity.com Real Estate Agent
Real estate agents have many resources that aren't available to the general public:
Listing Services- Real estate agents have access to many different kinds of listings. Although many multiple listing services (MLS) are available online, these are more of a preview to the MLS than anything else. Real estate agents have to subscribe and pay a regular fee to have unlimited access to the MLS.
Time- The YouInParkCity.com Real estate agents are dedicated to finding you a home. We are full-time agents searching every day, all day for properties that fit the qualifications of you our client. We are oftentimes aware of Park City real estate opportunities before they go on the market because of our contacts within the industry and within Keller Williams Park City Real Estate.
Knowledge- YouInParkCity.com real estate agents know that in order to help you, we must be knowledgeable of the area, especially for those relocating or jsut looking to make Park City a second home. We make a point to know the local school systems, details about different neighborhoods and local points of interest.
Experience- One of the best aspects of having a YouInParkCity.com real estate agent, is the benefit of having someone by your side that has been through the home-buying process before. We have experience with the negotiations that go along with the closing process-what repairs the seller should make, what appliances should be included, the final price and so on. We are also be familiar with different regulations and paperwork that may be hard to understand without a Park City real estate background.
As real estate professionals, we would be happy to answer any question you may have, or to get started looking for your perfect home. If you need help learning more about how to buy a home in Park City, or are looking for the best Park City houses for sale, don't hesitate to contact us. We can't wait to hear from you soon!