Sun Peak / Bear Hollow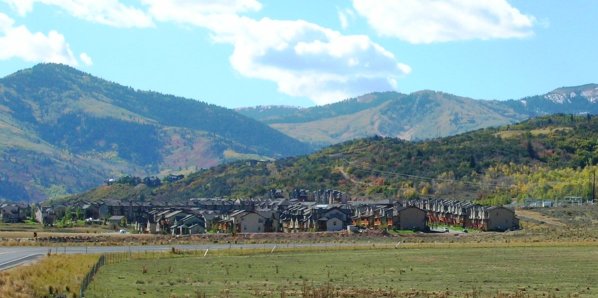 The Sun Peak / Bear Hollow area of Park City real estate covers the area around the base of the Olympic Sports Park (home to the jumping events, bobsled, luge and skeleton events of the 2002 Olympics) as well as the neighborhoods around what used to be its entrance (called the Sun Peak subdivision). Bear Hollow Village and the Cove at Sun Peak (formerly Winter Park) are planned communities made up of condominiums, townhomes and single family homes. Hamlet homes is the current developer for the Lodges at Bear Hollow Village subdivision, it is offering new stacked condominiums at an entry level price for Park City real estate.
The south side of the Olympic Park real estate area consists of single family homes and some available building lots with the added amenity of a common area clubhouse with pool and tennis. Subdivisions here include: Mahogany Hills, Cedar Draw, The Enclave (still to be built), Willow Draw Cottages, and Sun Peak (which also has an office commercial component). The single family home component of the Olympic Park area of Park City varies greatly from small 3 bedroom cottages to large homes with amazing views of Park City and the Canyons Ski Resort. The Olympic Park area Park City real estate locale at the northern edge of town offers easy access to Park City and Salt Lake City.
For neighborhoods near Olympic Park see:
Pinebrook, Glenwild / Silver Creek, Jeremy Ranch, Silver Springs, Kimball junction, The Canyons.