Fawngrove at Deer Valley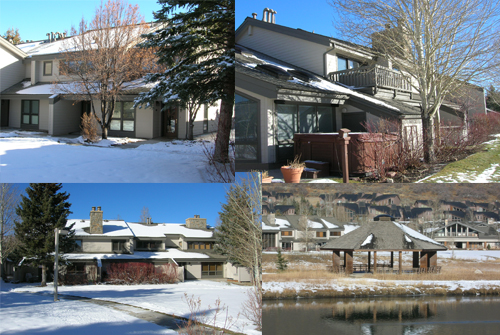 The Fawngrove at Deer Valley Condominiums are located just off Deer Valley Drive in the heart of the Lower Deer Valley area of Park City, Utah. The Fawngrove condos are spacious and many have great mountain views across the ponds to Deer Valley Resort.
There are 61 condominiums in the Fawngrove community. They range in size from 1,240 to 3,300 square feet and are available with two, three, four or five bedrooms. The condos have fireplaces and washer/dryers. Many of the Fawngrove condos also have private indoor or outdoor hot tubs. Pets are allowed with restrictions (make sure to look at all of the HOA minutes and documents to determine if the restrictions will work for you).
The Fawngrove at Deer Valley condos were built in two phases with each phase having three buildings. They were completed between 1980 and 1982 and are designed in a stacked configuration. This means a condo may have units above or below it as well as to the side of it. All of the condos have one underground assigned parking space and there is additional parking near the entrances for guests. Many of the Fawngrove condos have undergone extensive remodeling since they first came on the market. When considering the purchase of these or any other Park City Real Estate opportunities built prior to 2000 pay close attention to the most recent remodel date when looking at comparables or deciding which home to purchase.
Fawngrove's location provides easy access to the Deer Valley Ski area, the Park City Ski area, the Canyons Ski Resort, Historic Old Town and the rest of Park City via the complimentary bus system. The bus stops are conveniently located on Deer Valley Drive near each entrance to Fawngrove. Another benefit of the great location of Fawngrove condominiums is the ease of access and transportation makes for a great nightly rental potential which may help offset the costs of ownership.