July Events
Hops on the Hill at Stein Erickson Lodge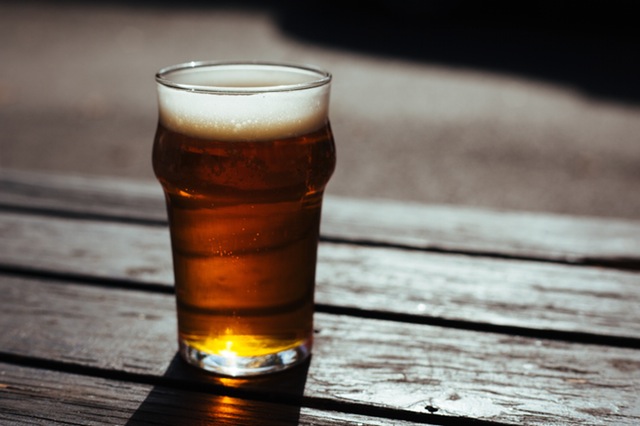 Summer time in Park City is the best time of the year to enjoy a myriad of activities, ranging from sightseeing to shopping, dining, drinking, hiking, biking, running, and more.
At the point where you think you have run out of fun things to do in Park City, the world-renowned Stein Erickson Lodge comes up with a fun beer drinking event that you won't want to miss.
Appropriately named the Hops on the Hill Series, the event includes everything you ever wanted to know about beer. Not only that, but the Stein Erickson Lodge is the perfect venue to find more information about America's favorite drink
Enjoy a full day of activities in Deer Valley, including live music, food, farmers markets, taco Tuesdays and of course beer. After all, there's really no better combination than beer and live music, especially within the beautiful and rustic setting of Stein Erickson Lodge.
The Hops on the Hill summer series begins at 5:00 p.m. for free beer tastings, along with a free concert beginning at 6:00 p.m. The event runs from July 28 through September 8, and each event highlights one or two local breweries with a different band.
To date, participating local breweries include Squatters Brewing, Red Rock and Desert Edge Brewers, Epic and Shades of Pale Brewers, Wasatch Brewery, and Firestone Walker Brewery.
In order to quench your thirst, each night highlights one or two regional crafted breweries, so don't miss out on this fun beer tasting event.
Kimball Art Festival in Park City
The Kimball Art Center will host its 47th annual art festival on July 31, 2016. For nearly one-half century, festival continues to host artists, musicians, culinary enthusiasts, locals, non-locals, and tourists from all over the world. Since the festival gets better every year, it's an event you don't want to miss.
Visual arts include entries from several different art categories, including, photography ceramics, drawing, fiber, metal, jewelry, glass, sculpture, painting, and wood—to name a few.
In 2015, the photography category included entries from renown photographers Artists, musicians, and performers travel from places like Arizona, Colorado, Chicago, Las Vegas, Minneapolis, and of course Park City.
The festival is also biggest fund raiser for the entire year in Park City. With over 30 live performances that take place on three different stages, over 220 different artists from all over the country, a kids area for your little ones, and samples of the finest food and cuisine in Park City, it's easy to see why. Each year, the Kimball Art Festival jury hand picks 220 applicants from over 990 contestants, giving you the opportunity to view and purchase art from some of the best artists in the country.
Also, every dollar donated to the festival is spent for upcoming art festivals, and it looks like next year will be the best yet.
If you plan to spend the weekend in Park City, be sure to take advantage of some of the discounts offered by local hotels and vacation rentals.
4th of July Independence Day Celebration
Every year, Park City offers a fourth of July parade down historic Main Street to commemorate America's birthday, and you can take part in a full day of fun activities, including a 5K run, pancake breakfast, live music games, beer gardens, and fireworks.
Sponsored by Cole Sport and the Park City Ski Team, the 5K run starts at 8:00 a.m. sharp.
The Fourth of July parade hosts over 70 floats along Main Street, and you can catch a glimpse of Park City's history on Park City's Main Street. The parade starts at 11:00 a.m. Parking for the parade is available at Park City High School. Parking is also available at the Park City Mountain Resort.
After the parade, enjoy food, live music, beer, and wares from local vendors from 12:00 noon to 4:00 p.m.
You and your family can enjoy lots of fun things to do in the cool mountain air of Park City from dawn until dusk.
If you are planning to spend the next Fourth of July celebration in Park City, be sure to make reservations early. Park City hotels offer some great deals during summer, and you can take advantage of a third night free when you book in advance.
The free concert starts at 7:00 p.m., and fireworks begin right after the concert.
Listen to free live music from the George T. Gregory band, while enjoying a cold beer or drink. As the grand finale, be sure to watch the fireworks, it's an event you won't want to miss.
Park City Food and Wine Classic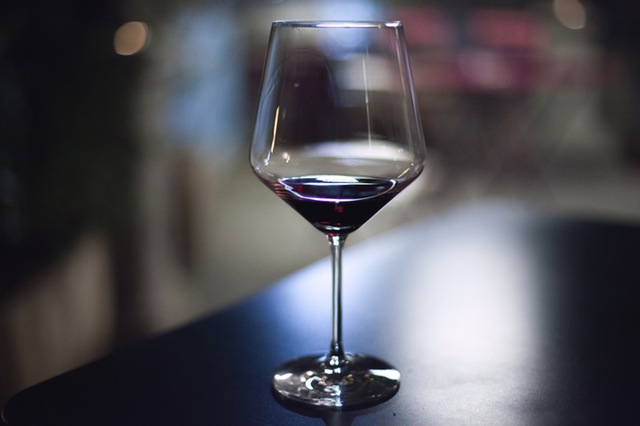 Offering a variety of food and wine experiences, the 12th annual Park City Food and Wine Classic gives you the opportunity to increase your culinary knowledge. Each year, over 100 food experts, wineries, breweries, restaurants, and food purveyors gather to display their wares at the event. Whether you're a wine expert, restaurant owner, or someone who loves great food, the Park City Wine Classic offers something for everyone. Enjoy food and wine tastings, cooking demonstrations, local product displays, outdoor events, and more.
Park City's finest restaurants participate in the event, and you can attend classrooms, browse around town, participate in food/wine pairings, increase your knowledge, and have an overall good time.
The wine classic offers hundreds of fine wines from esteemed vintners like Armand De Brignac, Banfi, Boisett, Cakebread, Clos Du Val, Cline, and others. While you're at it, sample some crafted beers from local breweries like Epic, Bohemian Brewery, Hoppers Grill and Brewery, and Bonneville Brewery. If you're looking to add some great wines to your collection, the Wine Classic is the best place in the country to do just that.
The Food and Wine Classic also offers individual events like the Wine on the Mountain, Guns and Roses, Vino and Vinyasa, and Fat Tires and Phat Wines.
The big event sells out fast, so it's a good idea to get your tickets in advance. For your convenience, you can also order tickets online.
If you are planning to stay the weekend, Park City also offers some discounted rates during the summer in order to fit your budget. The event is scheduled for Jul 3-12, 2016, and it is highly recommended for servers and others in the restaurant industry.