Roundabout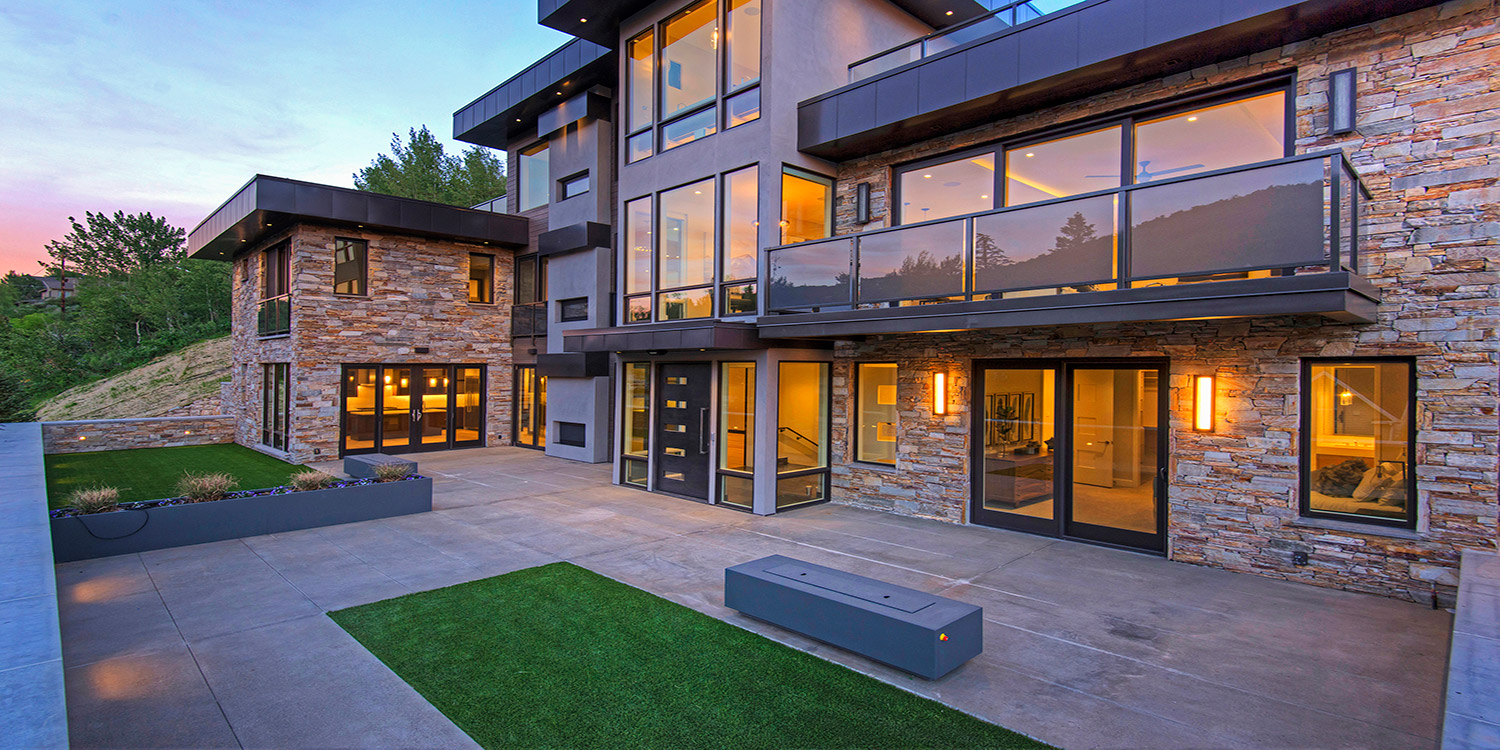 Roundabout in Park City is a collection of four super chic, mountain modern condominium homes. While beautifully built using green building practices – their most appealing feature is their location. The development is right on Deer Valley Drive, just as you exit the Old Town roundabout, so residents (and their guests) can walk out the door and catch a 2 minute bus ride to Deer Valley Resort, or take a short walk to historic Main Street in Old Town Park City.
The design elements of the Roundabout homes include white oak floors, neutral white walls, and high-end appliances. Each unit has it's own elevator, accessible within each private garage. The shared garage entrance and has extra parking for guests, while each homeowner has a private 2-car garage space that has ample storage and mudroom with private entry into their unit.
Floor plans are unique in each unit:
Unit A: at 4,363 square feet, this is the largest of the Roundabout condos. It has a master suite with a walk out patio with great views on the top level (3rd floor), plus 2 amply sized bedrooms – each with their own bathrooms on the 2nd floor. The main level has open concept living, dining and kitchen area.
Unit B and C: at 3,516 square feet, these units are the same floor plan, just flipped. Each has a master suite on the 3rd floor with walk out patio and great views. The 2nd floor has the open concept living, dining and kitchen area plus a bedroom and laundry. The Terrace level has an extra large flex room plus a large guest bedroom with bathroom.
Unit D: at 3,636 square feet, this unit has the master suite on the 3rd floor with walkout patio facing towards Old Town, 2nd floor has a large bunkroom plus a bedroom with bathroom, and the Terrace level has an open concept living, dining and kitchen area plus an office space.
Please see below for current Roundabout home listings. Or call a You In Park City real estate professional to learn more about them or other Park City homes like it.