Snowcest Powder Pointe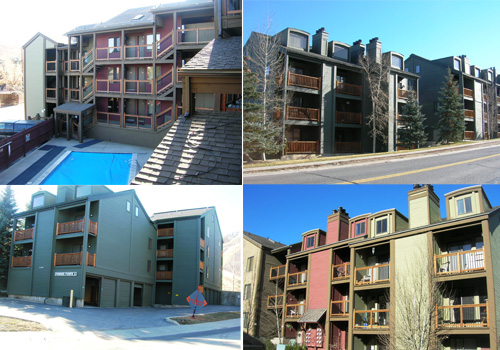 The Snowcrest and Powder Pointe Condominiums in the Old Town Area of Park City, Utah share an important real estate distinction: location. The Powder Pointe and Snowcrest subdivisions are located next to one another at 1487 and 1491 Woodside for Powder Pointe (A and B) and 1530 Empire Ave. Park City, UT 84060 for Snowcrest. They sit directly across the street from Park City Mountain Resort. Both Snowcrest and Powder Pointe represent walk to skiing and snowboarding as well as easy access to the rest of Old Town Park City.
Snowcrest was originally built in 1980 and is comprised of 54 residences. Most of these condominiums are one bedroom one bath models; third floor units can have a loft and be approximately 300 square feet larger than their 560 square foot neighbors. Snow Crest is configured so that most all of the residences have a view of Park City Mountain Resort ski runs and the Park City Golf Course. The complex has a common area heated pool with separate hot tub. Parking for Snowcrest is unassigned and uncovered. There is an active Home Owners Association (HOA) which has performed many recent property improvements.
Powder Pointe condominiums were built in 1986 and are comprised of two buildings that are home to 32 residences in all. Units at Powder Pointe are slightly larger than their counterparts next door at Snowcrest and their plans have more variation. One bedroom models range from 580 to 670 square feet while 2 bedroom models may have an extra bath and range from 860 to 960 square feet. There is a common area hot tub at Powder Pointe as well as exterior owner storage lockers within the covered parking area.
Both Snowcrest and Powder Pointe lack elevators are accessed via stairwells. The communities also are subject to road noise from Empire Avenue (especially during the ski season). Views and ski area access more than make up for these minor inconveniences. Park City's in town bus system makes the rest of town as well as Deer Valley and The Canyons easily accessible.