Stein Eriksen Lodge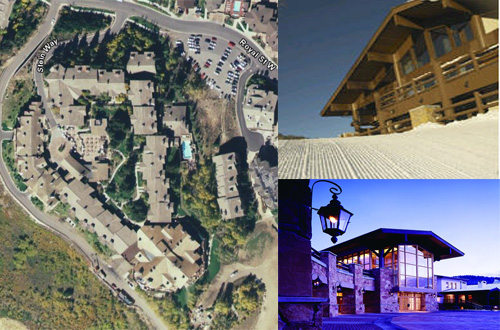 Since its opening in 1983 the Stein Eriksen Lodge has been recognized as one of the premier real estate properties in Deer Valley and Park City. The combination of style, location and service has earned the Stein Eriksen Lodge a Five-Star, Five Diamond designation.
The lodge is styled with a European style reflecting the influence of its namesake Olympic Gold Medalist Stein Eriksen. Elegance and Old World Charm are apt descriptions of the lodge with its beamed cathedral ceilings and abundance of stone fireplaces providing a warm and inviting atmosphere.
Amenities at the Stein Eriksen Lodge in Park City include the Five-Star rated Glitretind restaurant, a day spa, fitness facilities, underground heated parking and year-round outdoor pool. 24 hour room service is available as is a full-service concierge. There is a complete business center and conference facilities suitable for meetings or any special event on premise. The full-service ski locker room and ski valets accentuate one of the Stein Eriksen Lodge's best amenities, its ski-in/ski-out Silver Lake Village at Deer Valley location.
As with many condominiums offering nightly rentals, each unit can have its own distinct elements influenced by its owners, but the beauty and luxury elements throughout the development remain a constant. The 68 suites offer multiple configurations from one to four bedrooms ranging from 1350 to over 4200 square feet. Lock-out configurations allow for nightly rentals of 180 rooms. The distinctive Stein Eriksen Lodge and its unmatched Upper Deer Valley location offer true unmatched luxury for its owners and guests.
The Stein Eriksen Lodge is the property by which all others in Deer Valley are judged. Even with the new real estate opportunities that are touted to become the best in Park City (see the St. Regis coming in 2009 and the Montage coming in 2010), The Stein Eriksen Lodge will with its central location at Silver Lake in Upper Deer Valley always be considered one of the most coveted properties to own in Park City.
string(1587) "SELECT r.*, CONCAT(a.first_name,' ',a.last_name) AS 'agent_name', a.agent_phone, a.agent_email, a.photo AS 'agent_photo', a.url AS 'agent_url', a.office_id AS 'agent_office_id' , o.office_name AS 'agent_office_name', o.office_phone AS 'agent_office_phone', o.office_address AS 'agent_office_address', o.office_city AS 'agent_office_city', o.office_state AS 'agent_office_state', o.office_zip AS 'agent_office_zip', o.office_website AS 'agent_office_url' , CONCAT(c.first_name,' ',c.last_name) AS 'co_agent_name', c.agent_phone as 'co_agent_phone', c.agent_email AS 'co_agent_email', c.photo AS 'co_agent_photo', c.url AS 'co_agent_url', c.office_id AS 'co_agent_office_id' , co.office_name AS 'co_agent_office_name', co.office_phone AS 'co_agent_office_phone', co.office_address AS 'co_agent_office_address', co.office_city AS 'co_agent_office_city', co.office_state AS 'co_agent_office_state', co.office_zip AS 'co_agent_office_zip', co.office_website AS 'co_agent_office_url' , SUBSTRING_INDEX(r.address,' ', 1) as 'house_number' FROM `agentsites`.`all_RElistingdata` r LEFT JOIN agentsites.all_agents a on r.mls_id=a.mls_id AND r.agent_code=a.agent_id LEFT JOIN agentsites.all_offices o ON a.mls_id=o.mls_id AND a.office_id=o.office_id LEFT JOIN agentsites.all_agents c on r.mls_id=c.mls_id AND r.co_agent_code=c.agent_id LEFT JOIN agentsites.all_offices co ON c.mls_id=co.mls_id AND c.office_id=co.office_id WHERE 1=1 AND r.mls_id in ('1') AND r.subdivision in ('Stein Eriksen Lodge') AND r.`status` in ('Active') HAVING 1=1 ORDER BY price DESC LIMIT 12"
Stein Eriksen Lodge
Loading More Results