Remodeling Cost v Value : Park City
The following charts are data collected by the NAR regarding average costs of a remodel and the amount recouped at sale for that remodel. Note that building and remodel costs in Park City are generally higher. The costs include labor which is where you the owner can make a difference. Averages for Intermountain West Region.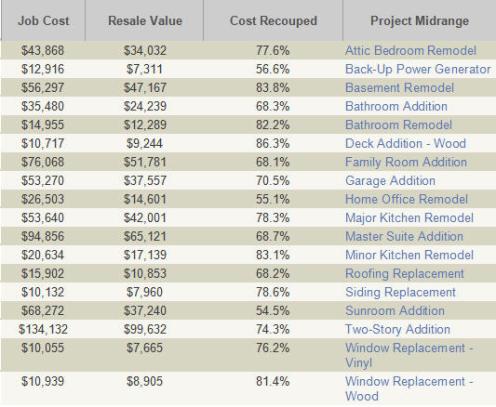 Same data as above applied to "upscale" remodels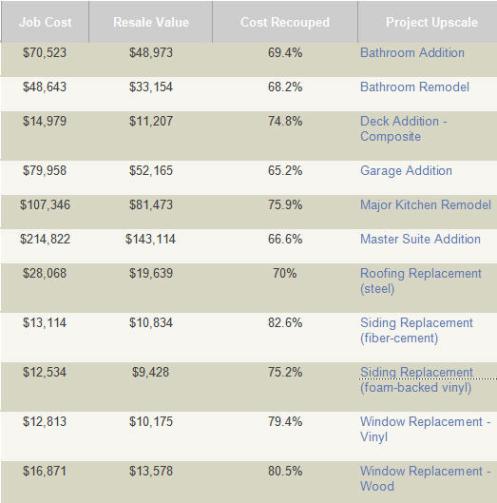 Please note that the above numbers represent national data and may not reflect costs or proceeds for your individual remodel projects.