Wildflower: Deer Valley Condos & Townhomes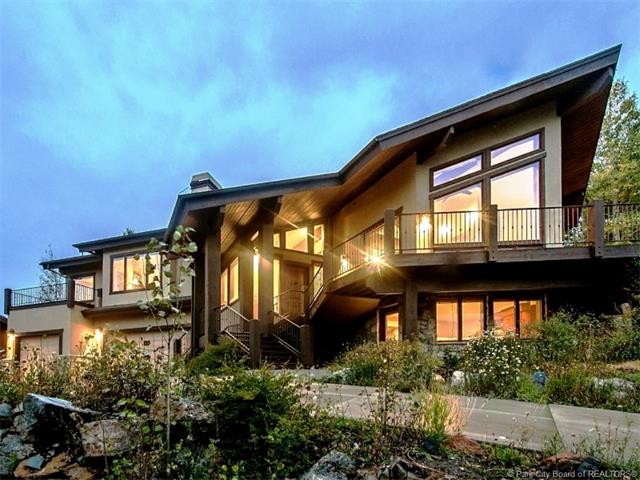 The Wildflower's condos are situated just a half-mile from the lifts of Deer Valley Resort. The development offers two bedroom Deer Valley townhomes with vaulted ceilings, private decks, and garages. Certain units also offer private outdoor hot tubs.
You'll be just minutes from Lower Deer Valley and its Snow Park base area. As with almost all of the properties in Lower Deer Valley, Wildflower offers gorgeous views of the slopes and surrounding mountains. Additionally, you will find yourself within just a few steps of the lifts, which will take you to the wonderful Deer Valley runs.
Snow Park Village
The nearby Snow Park Lodge is the centerpiece of the base area and is a hub of many activities. You can find many different restaurants, boutiques, and shopping options. In addition, this locale is also the venue for many skiing competitions during the winter. In the summer months, you can enjoy live music and entertainment on the slope side venue. The Snow Park Village offers great restaurants such as the Brass Tag, the Snow Park Restaurant, and the famous, not-to-be-missed Seafood Buffet.
Park City
The Wildflower's Deer Valley Condos are also located on the free bus route, so if you want to leave the car at home, you can hop on the bus and take a quick ride to Park City. Here you can enjoy the unique sights and sounds offered by this unique community. Enjoy some fine dining or a tasty casual eatery. Stoll Main Street and enjoy the offerings of the many boutiques, shops, and art galleries. Enjoy an evening of exciting nightlife — from cozy bars to upscale nightclubs featuring live music and entertainment.
Investing in Deer Valley Townhomes
Wildflower condos, and Lower Deer Valley townhomes in general, are in high demand due to their location and recreation offerings. These properties are also very close to other area activities such as golf courses, blue ribbon fishing venues, miles of trails for hiking and biking and so much more.
If you are looking for a wonderful slope side residence or a unique investment property, Wildflower is for you. If you want more information about available units in this complex, just give us a call. We can also help you find properties in many other areas of Deer Valley and Park City.
Return to Lower Deer Valley Condominium Directory